News and financial reports
Find press releases, financial reports and information about the share.

Upcoming reports
8 February 2024
Year-end report 2023
25 April 2024
Interim report Q1 2024
IR contact

Lennart Persson
President and CEO
+46 36 31 22 00
lennart.persson@xano.se
Subscribe
Register your e-mail address in order to subscribe for our press releases.
Your e-mail has been registered. To activate the subscription, click the link you recieve to your e-mail.
An error occurred while sending the subscription. Please try again later.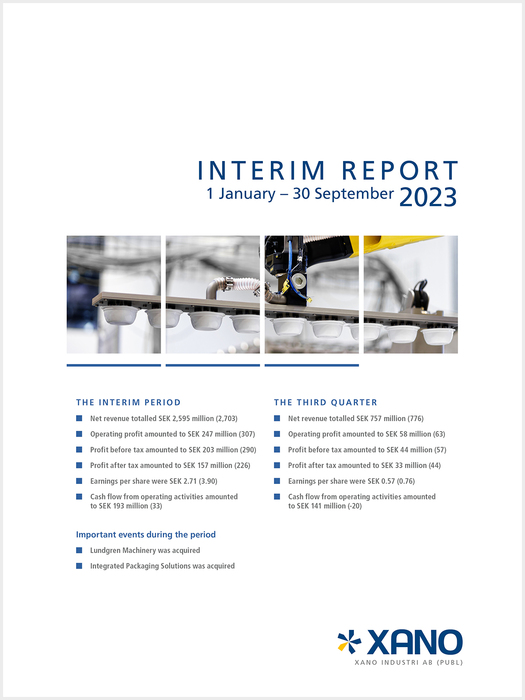 Financial reports
Latest report
26 October 2023
Interim report Q1-Q3 2023
Report archive
THE XANO SHARE
XANO's class B share was listed on the stock exchange in 1988.
The share can now be found on Nasdaq Stockholm in the Mid Cap segment.