SPECIALIST IN ROTATIONAL MOULDING
The manufacturing process at Cipax is characterised by cost-effectiveness for small-scale production runs due to low tool costs and flexible production. The flexibility in product design facilitates the manufacture of complex items. Examples of customer-specific products include various tanks, pipes and casings with considerable breadth in respect of working temperature and good chemical resistance. As well as customer-specific manufacturing, which makes up half of all sales, Cipax also works with proprietary products such as boats and tanks that can be buried. Most deliveries are made to leading companies in the Nordic and Baltic regions within the marine, infrastructure, automotive and other technical industry sectors.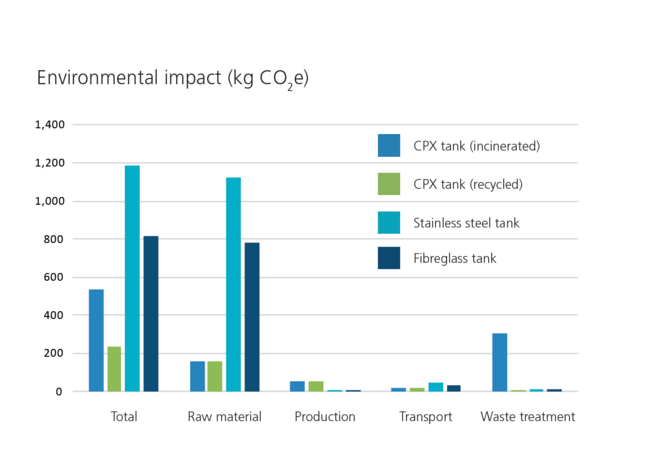 POLYETHYLENE – A GOOD ENVIRONMENTAL CHOICE
Helping to reduce the environmental footprint is important for Cipax. All types of production have an impact on the environment, so anything that helps to reduce this impact will generate positive effects for our shared environment.
Read more