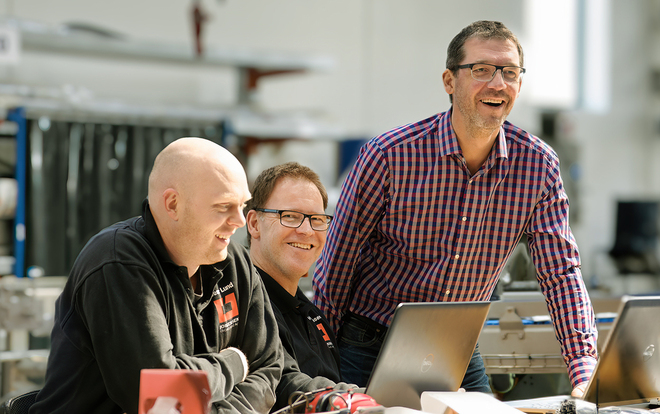 A WINNING COMBINATION
Our leading strengths are our people, our entrepreneurship and our commitment to long-term partnerships. These represent a winning combination that makes it possible for us to meet our stakeholders' expectations and continue to develop.
SUSTAINABLE COLLABORATIONS
We endeavour to run our businesses in a sustainable manner, with a long-term perspective and on every level. Our aim is to have long-lasting relationships with our stakeholders. Through collaboration with strategic customers in selected sectors, we are involved in unique assignments. This strengthens our credibility, at the same time as we are able to guarantee long-term, sustainable growth.
DECENTRALISED ORGANISATION
Each company in the Group stakes out its own route and manages its own areas of responsibility. In parallel with this, the benefits of being part of a bigger picture are always on hand through various opportunities for collaboration and coordination.
KNOWLEDGE AND INNOVATION
The commitment of our employees, in combination with their specialist expertise and innovative capacity, are creating endless opportunities for us to continue developing and ensure credibility in relation to our stakeholders.