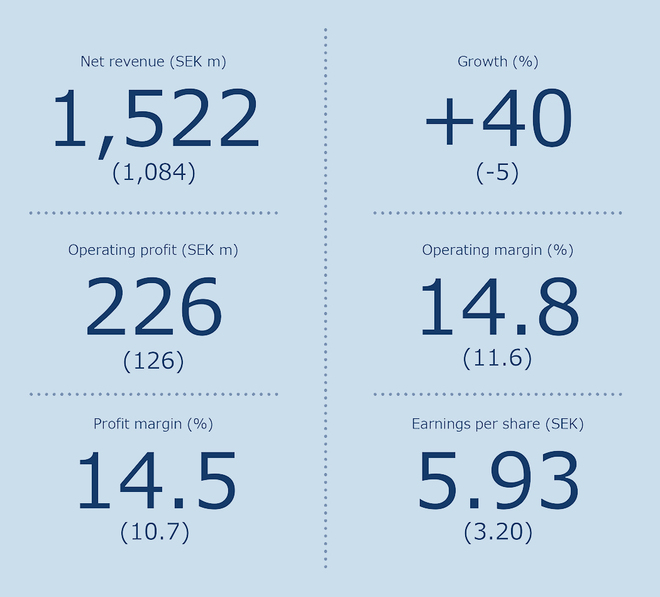 DEVELOPMENTS DURING THE PERIOD

| | |
| --- | --- |
| ■ | Good organic growth and further strengthened profitability |
| ■ | Revenue increased by 40 per cent |
| ■ | Two new acquisitions - CPS and CIM |
| ■ | Continued growth for the medical technology sector |
| ■ | Automation solutions for the manufacture of batteries for electric vehicles have really picked up speed |
ONWARDS . . .
Our strategic sales work has given rise to business opportunities within new operational areas, and these activities are now being intensified. As mass vaccinations against Coronavirus gradually have effect, we will increase our market presence. Through our recently acquired companies, especially Lasertech and CIM, we will benefit from synergies that further strengthens us as a Group.
Material supply chain has moved up higher and higher on our agenda. To date, we have not experienced any major disruptions in our operations linked to material and component availability. However, there is some concern that a lack of input goods may have a dampening effect on our future development.
The Group's strong organic growth means that we need to expand our capacity. Extensive investments are being carried out in terms of both machinery and premises. Resources are also being committed to increase the pace of the work aimed at safeguarding our products from a sustainability perspective. In this area, long-term collaborations with our customers are extremely important.
Over the past eight months, we have welcomed four new companies into the Group. There are still many interesting potential acquisitions to evaluate and, as before, this work is highly prioritised.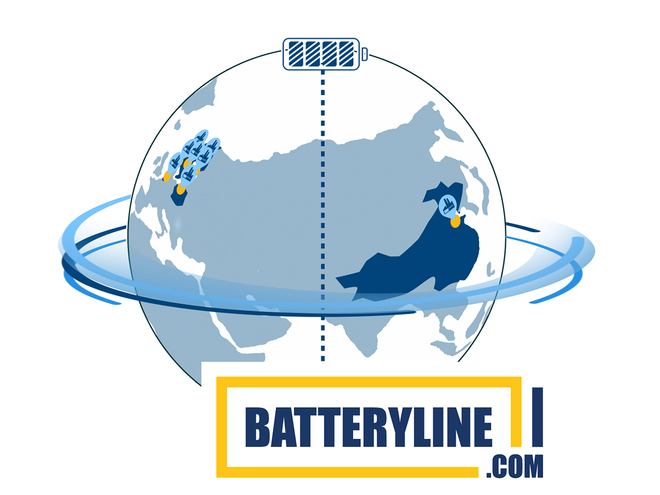 BATTERYLINE NETWORK
Automation solutions for the manufacture of batteries for electric vehicles are a new operational area for the Group. Some of the companies within the Industrial Solutions business unit have launched the BatteryLine collaboration portal, with the aim of creating a network for the exchange of knowledge and information about development projects.
You will find much more information at BatteryLine.com.