Corporate governance model
Corporate governance in Swedish listed companies is regulated by a combination of written rules and generally accepted practices. The framework includes the Swedish Companies Act ("the Act") and the rules that apply in the regulated market in which the company's shares are quoted. In addition, all listed Swedish companies have been covered by the Swedish Corporate Governance Code ("the Code") since 2008 with the latest revised version in force from 1 January 2020. www.bolagsstyrning.se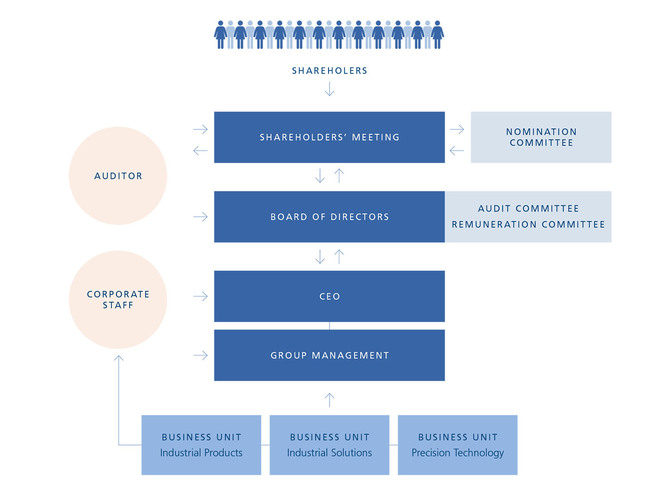 CORPORATE GOVERNANCE AT XANO
XANO Industri AB (publ) is a Swedish public limited company whose overall goal is to generate long-term value for its shareholders and other stakeholders.
XANO's Class B share is listed on Nasdaq Stockholm in the Mid Cap segment. The information requirements to which XANO is subject as a result of this can be found in the "Nordic Main Market Rulebook for Issuers of Shares" published by the stock exchange.
XANO has been covered by the Code since 2008.