OUR HISTORY
It all began in 1937, when Karl Rothweiler starts neon production in small premises in Jönköping's Torpa district. The years go by, and in 1960 Karl changes the name of the company to ITAB, which is an abbreviation of Igni Tronik. This bears witness to a period in the company's history when it is manufacturing electronic ignition systems. The business is successful, and for a long time Karl is the sole owner of the company. However, more than 40 years after the company was founded, a new co-owner joins the company ITAB Elektronik och Ljusskyltprodukter, the entrepreneur Tord Johansson. At the time, in 1979, the company had a turnover of SEK 10 million, and during the 1980s we formulated the business concept that still constitutes the cornerstone of our operation. The subsequent decades are characterised by growth through the acquisition of new companies, as well as a number of divestments. A milestone is achieved in 1988, when ITAB joins the Stockholm Stock Exchange's OTC list, and in 2005 the company changes its name to the current XANO.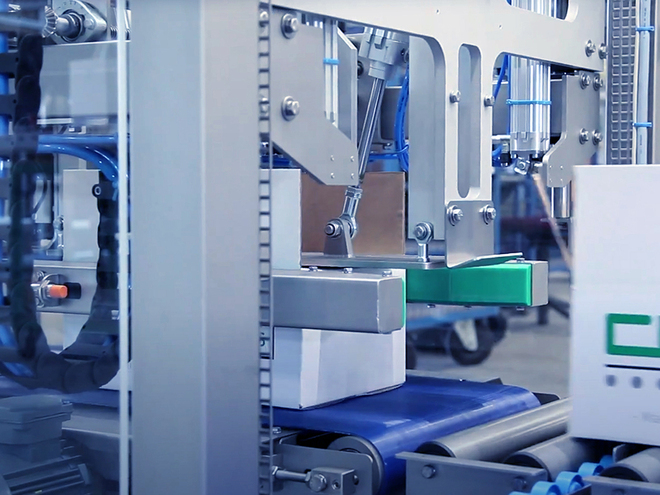 2021
In May, Case Packing Systems (CPS) and CIM Industrial Systems were acquired.
CPS develops, manufactures and sells systems for fully automated handling primarily of food packaging.
CIM is a leading production software specialist providing end-to-end solutions that enable their customers to make business critical decisions based on reliable data.
The technical rotational moulding company PRM was acquired in November. PRM develops and manufactures products polymer and systems and possesses the largest moulding machine in Europe.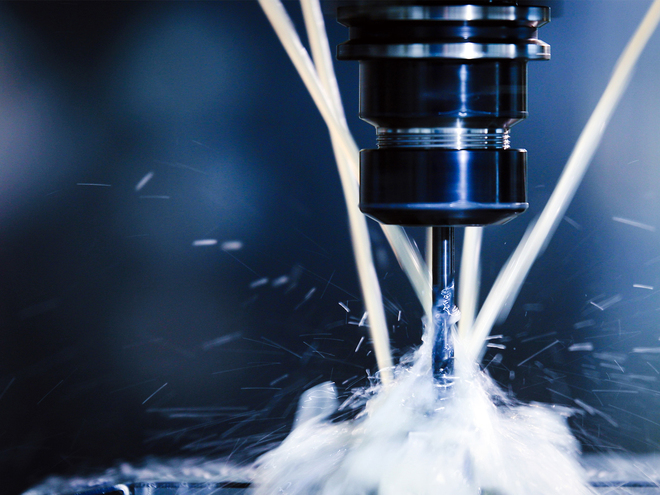 2020
Modellteknik and Lasertech were acquired during the fourth quarter.
Modellteknik is an engineering company possessing leading-edge expertise in advanced cutting machining and mould manufacturing. Its customers are primarily in the automotive and defence segments.
Lasertech is a leading company within industrial 3D printing and laser welding in metal. Customers include renowned companies in e.g. the automotive, defence and medical technology sectors.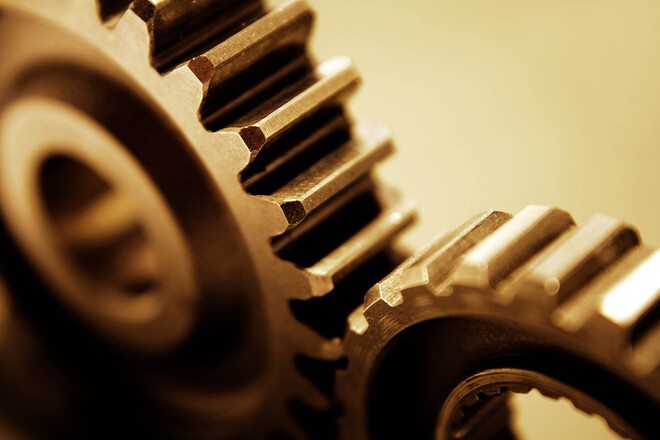 2019
Acquisition of Kuggteknik that works with cutting machining and possesses specialist expertise regarding the manufacture of geared products made of metallic materials. The business has resources at its disposal for the production of both prototypes and large volumes with narrow tolerances. The company's customers are mainly found within the fields of tool and machine manufacture, medical technology, packaging solutions and defence.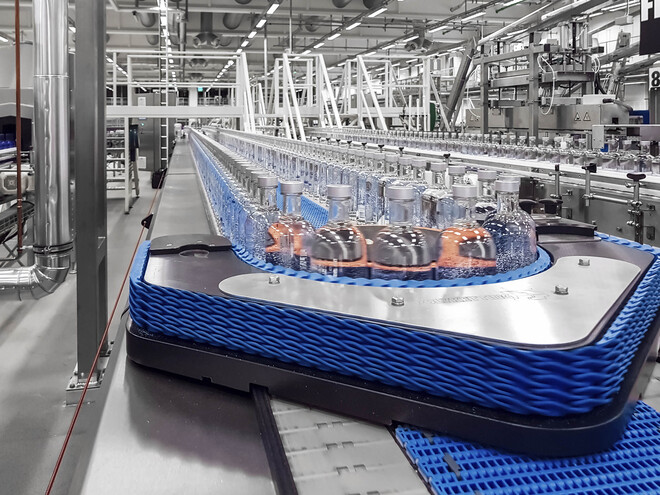 2018
Acquisition of the Dutch company Polyketting with operations that comprise the development, manufacture and sale of automation equipment, primarily conveyor systems and accumulator units, for the packaging industry.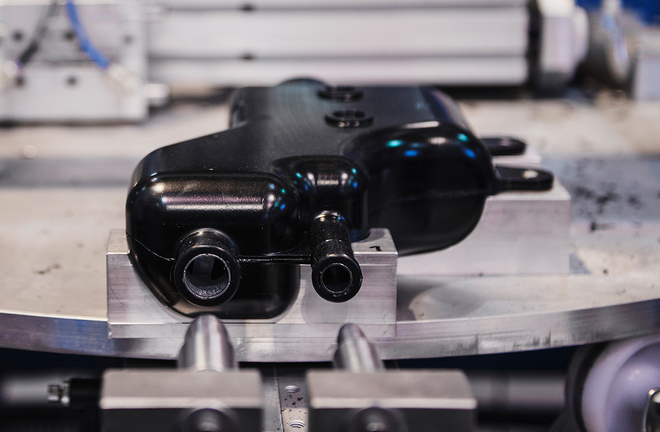 2018
Acquisition of Blowtech Group with production facilities in Sweden and Norway. Blowtech is a leading Nordic player in technical blow moulding of plastics. Blowtech produces complex components for vehicles, construction machinery and infrastructure equipment.
2016
Acquisition of Jorgensen Engineering, Denmark. Jorgensen delivers technology-leading packaging machines and handling solutions to customers in the milk powder, food, pharmaceuticals and pet food sectors.
2015
Tord Johansson, XANO's founder and chairman of the board, passes away at the age of 60.
Acquisition of Canline in the Netherlands. Canline develops and manufactures automation equipment, mainly conveyor systems for the lid and can handling industry.
2014
Lennart Persson succeeds Sune Lantz as CEO.
The Precision Components business unit is separated and distributed to the shareholders. The parent company in the group, AGES Industri AB, is listed on First North.
Acquisition of Solna Pressgjuteri and ADC of Sweden. The companies work with aluminum die casting.
2012
Acquisition of AGES and ITB Teknik. The companies manufacture and refine aluminum castings.
Divestment of Eslöv Mekaniska Verkstad (EMEK).
Acquisition of Kungsörs Mekaniska Verkstad (KMV) and Albins Mekaniska Verkstad. The companies work as subcontractors in cutting processing.
2011
Acquisition of Metall Göte, which manufactures metal parts, primarily for the automotive industry.
2010
Divestment of the majority of the companies within the Plastic Components business unit.
2008
Acquisition of Mikroverktyg, which specialises in small to medium-sized fine mechanical parts and gears, primarily for the Nordic manufacturing industry.
2007
Acquisition of Eslöv Mekaniska Verkstad (EMEK). The company is a subcontractor to the mechanical industry with cutting machining in mainly stainless steel.
Acquisition of Rotosplast in Estonia. The business consists of design, development and manufacture of plastic products produced by rotational molding.
Acquisition of Värnamo Industri, which manufactures components through cutting machining for industries in areas such as vehicles and machine systems.
2006
Acquisition of rotational molding operations in Norway, which is incorporated and named Cipax.
Acquisition of Fredriksons. The business consists of system deliveries primarily to the food and medical technology industries.
2005
Name change from ITAB to XANO. The name XANO is a concentrate of the word expansion, strongly connected the Group's long-term target.
Acquisition of Baltic Components in Estonia. The company specialises in the production and assembly of parts for the automotive industry.
Acquisition of NPB and Segerströms. NPB develops and manufactures packaging machines and handling equipment for producers of beverage and food packaging. Segerströms manufactures metal parts through cutting machining for the electrical and electronics industries as well as the automotive and engineering industries.
2004
Discontinuation of operations in Bladhs Plast Västervik.
Acquisition of LK Precision Parts, which is a leading supplier of fine mechanical parts to for example the medical technology industry.
The ITAB Inredning Group is spun off and distributed to the shareholders. The parent company is renamed ITAB Shop Concept and listed on Nya Marknaden.
2003
Divestment of the Antonson Group.
Divestment of ITAB Elektronik.
Acquisition of Skandinavisk Inredning, which designs and delivers complete shop fittings to larger chain companies in the retail trade.
Acquisition of the assets in the Danish Shop Equipe. The business includes sales and marketing of retail equipment in Denmark and the Central European market.
Acquisition of Södergrens Metallkonstruktion. The business includes the development and manufacture of metal components.
Sune Lantz succeeds Tord Johansson as CEO of the parent company.
2001
Acquisition of ETA Trafiksystem, which is one of the Nordic region's leading companies in the development and sale of traffic signal products and other road information systems.
Discontinuation of the operations in Bladhs Plast Nynäshamn.
2000
Acquisition of the assets and liabilities of ISC Inter Shop Center in the Netherlands. The business includes the manufacture of shop fittings and checkout counters.
Acquisition of Telmia Konsult & Industri, which develops and manufactures electronic and mechanical equipment for data and telecommunications.
1999
Acquisition of Sabina Inredningar, which manufactures shop fittings.
Acquisition of the assets and liabilities of the Estonian company Teamplast. The business comprises the manufacture of plastic products in the electronics and medical technology sectors.
Divestment of Westal.
Acquisition of Tegema, which develops and manufactures electronics in the communication, control and monitoring sectors.
Acquisition of Carex Formplast, which develops, designs and manufactures technical moldings in plastic.
1998
Acquisition of Expo Kaluste in Finland.
Acquisition of Profilspecialisten, which manufactures plastic profiles by extrusion.
1997
Acquisition of Akribi Print and Antonson System.
1996
Acquisition of KB Design in Norway.
Acquisition of Danish Helarco's production of starter battery vessels.
Acquisition of the assets and liabilities of Svenska Adja. The business includes manufacturing of technical injection molding parts.
Acquisition of RIVA Hugin-Swedas checkout manufacturing in Denmark.
Acquisition of the assets and liabilities of Produktions AB R. Berg. The business consists of manufacturing of checkout counters mainly for Scandinavian grocery retailers.
1995
Divestment of Törnbloms.
Divestment of Dirak.
Acquisition of Harald Nilsen Innredninger.
Acquisition of the Attention Group.
Acquisition of Vetlanda Interiör.
Listing of the subsidiary Legra in Norway.
1994
Acquisition of Örnplast, which manufactures polyethylene products through rotational molding.
1992
Acquisition of Metallteknik Met-o-matic, which manufactures entrance systems and shopping trolley dispensers for stores and public environment.
Acquisition of the assets and liabilities of Trafyr Multitronics. The business includes the manufacture of professional flashlights and hand lamps as well as equipment for emergency vehicles and traffic control.
1991
Acquisition of 45% of the shares in Legra, which is Norway's leading manufacturer of shop fittings.
Acquisition of the cash register manufacturer Super Service in Denmark
Acquisition of Hagadahls Plast & Metall, which manufactures its own products in the electrical installation sector.
1990
Acquisition of Vaaranen Elektroniikka in Finland, which has been a distributor of the Group's sign products for a few years.
Divestment of HS-Fabrikerna.
Acquisition of Östgöta Elektronik, which manufactures electronic systems.
1989
Acquisition of Bladhs Plast, which subcontracts plastic parts by injection molding.
Acquisition of Palpax with the subsidiaries ABO Metall and HS-Fabrikerna. ABO Metall manufactures cash registers for grocery retailers. HS-Fabrikerna manufactures wire articles for shop fittings.
1988
Listing of ITAB's B share on the Stockholm Stock Exchange's OTC list.
Acquisition of Jämtvarm's production of hose fittings and connection sleeves with accessories.
Acquisition of Te-Be Elprodukter which manufactures dehumidifiers.
Acquisition of Elo Duvnäs and Polymerteknik's production of cable glands.
Acquisition of Resinit, which provides total solutions in plastic through injection molding and mechanical processing.
Acquisition of the lighting company Westal.
1987
Acquisition of Dirak, which is Scandinavia's leading manufacturer of cable glands and sealing sleeves.
Acquisition of the carpentry company Törnbloms, which manufactures furniture for electronic products and display stands.
Acquisition of Ackurat, which manufactures industrial parts in injection-molded plastic.
1979
Tord Johansson joins as partner in ITAB Elektronik och Ljusskyltprodukter with the manufacture of neon tubes and other lighting products. The name ITAB is originally an abbreviation of Igni Tronim AB which originated in the mid 60's when the company manufactured electronic ignition systems.
1937
Karl Rothweiler starts neon manufacturing at Torpa in Jönköping, Sweden.