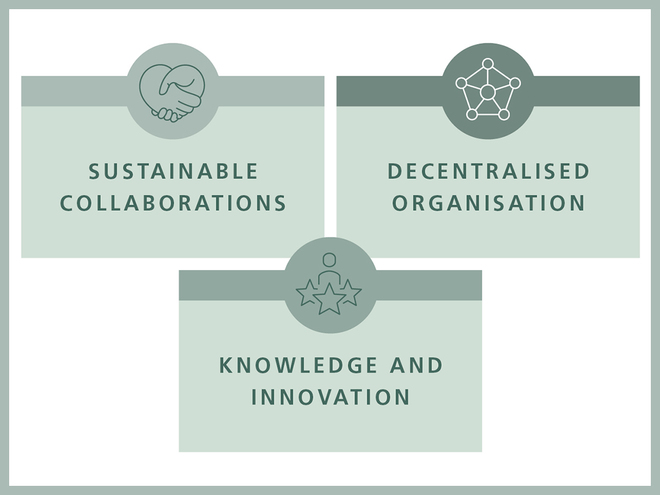 Success factors
Our leading strengths are our people, our entrepreneurship and our commitment to long-term partnerships. These represent a winning combination that makes it possible for us to meet our stakeholders' expectations and continue to develop.
XANO and sustainability
Sustainable enterprise is a precondition for long-term, profitable growth. This is a matter of course for us, and our sustainability work is a natural part of the working day in all parts of our business. It might involve small behavioural changes that, in the long term, have a significant positive impact in relation to more comprehensive and resource-intensive initiatives. We conduct long-term sustainability work, and we can make a real difference by concentrating on those areas where we have the greatest potential to influence developments.
Sustainability issues in focus:
• Climate emissions and energy consumption
• Material consumption and waste management
• Employer branding
• Responsible purchasing and quality
• Financial results